theMerge is not a band. theMerge is a fluid collective, drawing on musical talent from across Canada.
Contributors: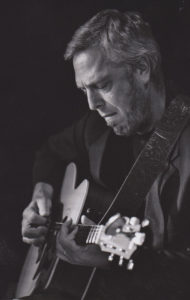 Jeff Thomas: Jeff Thomas has lived many places.  Born in Edmonton, Alberta, growing up in Berkley, California; East Lansing, Michigan; Cranfield, England; Winnipeg, Manitoba; Montreal, Quebec; still growing up in Southern Alberta on Crocus Ridge between the grandeur of the Rockies and the wide blue skies of the Canadian prairies.  Jeff's musical career began on drums in the 70's British punk scene, shifting to Canadian folk guitar, free jazz, into the fusion of sounds and textures that have brought him to theMerge.  He has a keen interest in the bending, twisting and mixing of sounds into an organic force that compels the listener into his glorious, brutal, hopeful, gentle, and loving world of human experience.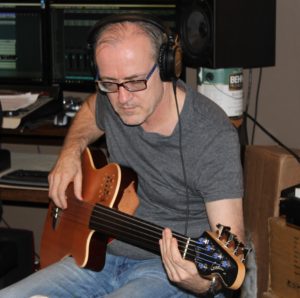 Blaine Donais: Blaine hails from Saskatoon, Saskatchewan, where he played with the likes of Colin James back in the day. After a sojourn in Winnipeg, he now reside in Toronto, Ontario, where he fights for justice for the downtrodden and disenfranchised by day, and plays with The Experiment by night.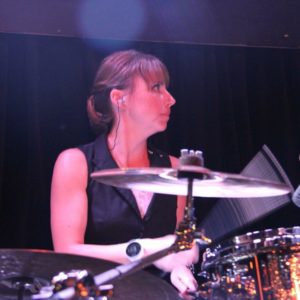 Stephanie Ralph: Stephanie is a passionate runner, who runs with the rhythm of a drummer.  Originally from Newfoundland, Stephanie now calls Calgary home. Her Dad was her inspiration for taking up the drums. Her regular gig is  Calgary band, Big City Lights.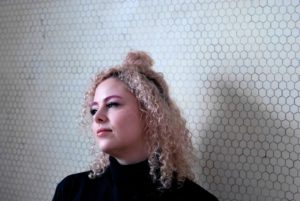 Heather Thomas: Heather is a classically trained vocalist and pianist, educated in jazz, with the blues in her soul. She has done stints with D*rty W*rds, Old Folks Home, and Begonia. Her projects now include ATLAAS, and BUNNY (Winnipeg's favourite 90's R&B ukulele duo). Heather graces theMerge with her angelic voice.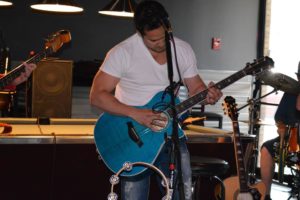 Klement Danda: A veteran of the Calgary music scene, Klement started out in the 1990s on piano and attained his grade 10 level at the Royal Conservatory and participated in the Kinsmen and Ester Honens music festival piano competitions. He played saxophone in Concert and Symphonic Band and chamber music ensembles from 1995 to 2000. He has played guitar in jazz and rock bands, and is currently a recurring guest playing lead guitar for the Calgary band, Infinity Live.
Update: Klement tragically left this earthly plane 23 January, 2019. RIP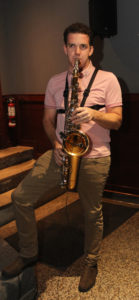 Will Moffatt (WillMo)
Willmo grew up in Toronto where he lent his tremendous sax talent to bands like BBCUBED, The Experiment and Rock Paper Funk.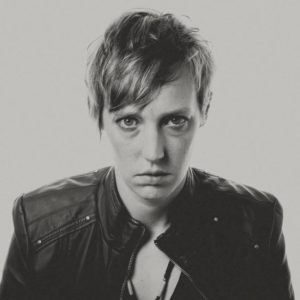 Holly Magnus:  Holly is a born and raised Calgarian and no stranger to the expansive Canadian music scene. As a drummer who graduate from "Jazz school" she has the rare ability of being able to fake her way through a plethora of musical genres with no one being the wiser. She made a few choices in her career that led to touring across Canada and Europe, recording a few albums, winning a few awards, and playing alongside many great Canadian artists. More important to Holly than paper accomplishments is the joint collaboration and creation of music where every aspect is viewed as a piece of a greater puzzle. She currently spends most of her musical time writing, recording, playing, and sharpening her wits with Black Cherry Perry and the Mississippi Medicine Show