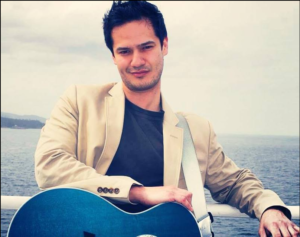 Photo by Linda Meadows
It is with deep and abiding sadness that we note the passing of one of our own. We will miss Klement's huge musical talent and his even bigger heart.
Sometimes jamming breaks out spontaneously after recording…
Dream on and Stairway to Heaven. Aerosmith and Led Zeppelin covers…
Jeff and Klement enjoyed performing together at open mic venues around Calgary…
Lay Down Sally -Eric Clapton cover – at the original Mikey's in March 2015
Klement Danda, Jeff Thomas, Sharon Knowles, and Irwin Ng.
Klement, man, I bet you never knew how many hearts would be ripped open by your passing. You will always be missed.